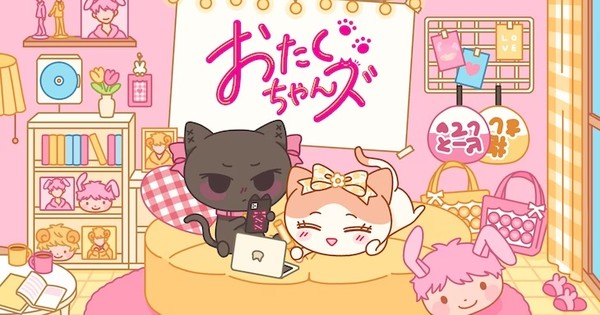 Ever wondered what an anime made specifically for TikTok would look like? A short anime made exclusively for the social media platform debuted on Thursday. Titled "Otakuchanzu," the simple story follows two idol-obsessed cats: Riri and Popo.
@otakuchanzukoushiki

ファンサをもらえず推しに背中を向けられたオタク【りりぃCV:佐藤みゆ希】【ぽぽCV:高岸美里亜】

#オタクあるある #推しがいる生活 #オタ活 #おすすめにのりたい ♬ オリジナル楽曲 – 【公式】おたくちゃんズ
Miyu Satо̄ voices Riri, a "menhera" (mentally unstable) cat who is not blessed by the idol she supports. Maria Takagishi voices Pop, an airheaded cat who is cute in a devilish way.
The series is planned for 80 episodes in total, with new episodes every Monday, Wednesday, and Friday. Aside from TikTok, the Family Gekijyo Club streaming service will stream 10-episode compilations
Source: Comic Natalie