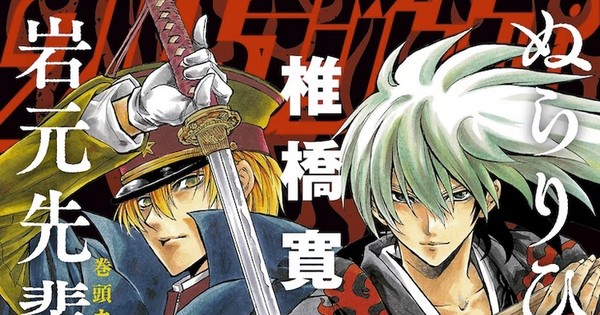 1st of new stories on April 19 shows Rikuo in grade school, middle school
---
The April issue of Shueisha's Ultra Jump magazine revealed on Friday that Hiroshi Shiibashi will publish four all-new chapters for his Nura: Rise of the Yokai Clan (Nurarihyon no Mago) manga beginning in the magazine's next issue on April 19. The new chapters are the first new chapters of the manga in 11 years, with the first story centering on Rikuo in elementary school and middle school.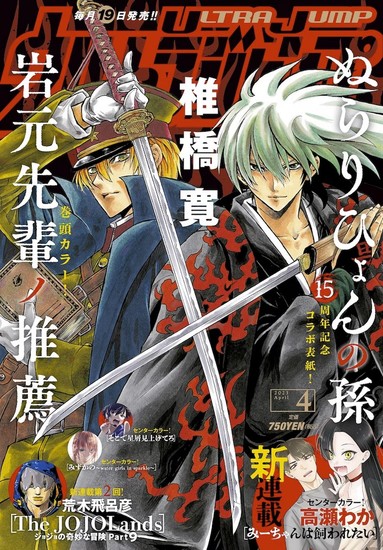 Viz Media published Nura: Rise of the Yokai Clan in English, and it describes the story:
While the day belongs to humans, the night belongs to yokai,supernatural creatures that thrive on human fear. Caught between these worlds is Rikuo Nura. He's three-quarters human, but his grandfather is none other than Nurarihyon, the supreme commander of the Nura clan, a powerful yokai consortium. So, Rikuo is an ordinary teenages three quarters of the time, until his yokai blood awakens. Then Rikuo transforms into the future leader of the Nura clan, leading a hundred demons.
Nura: Rise of the Yokai Clan ran from 2008 to 2012 with 25 volumes and inspired two television anime seasons in 2010 and 2011.
Shiibashi is the creator of the Illegal Rare, Tsukumogami: Teito Jōhōbu Tokkenchobōin Serosero Nanashiki, and Yui Kamio Lets Loose manga. Shiibashi most recently launched the Iwamoto-senpai no Suisen (Upperclassman Iwamoto's Recommendation) manga in Ultra Jump in February 2022, after publishing a one-shot pilot in Shueisha's Shonen Jump+ app in March 2020. The manga is ongoing.
Sources: Ultra Jump website, Comic Natalie
---