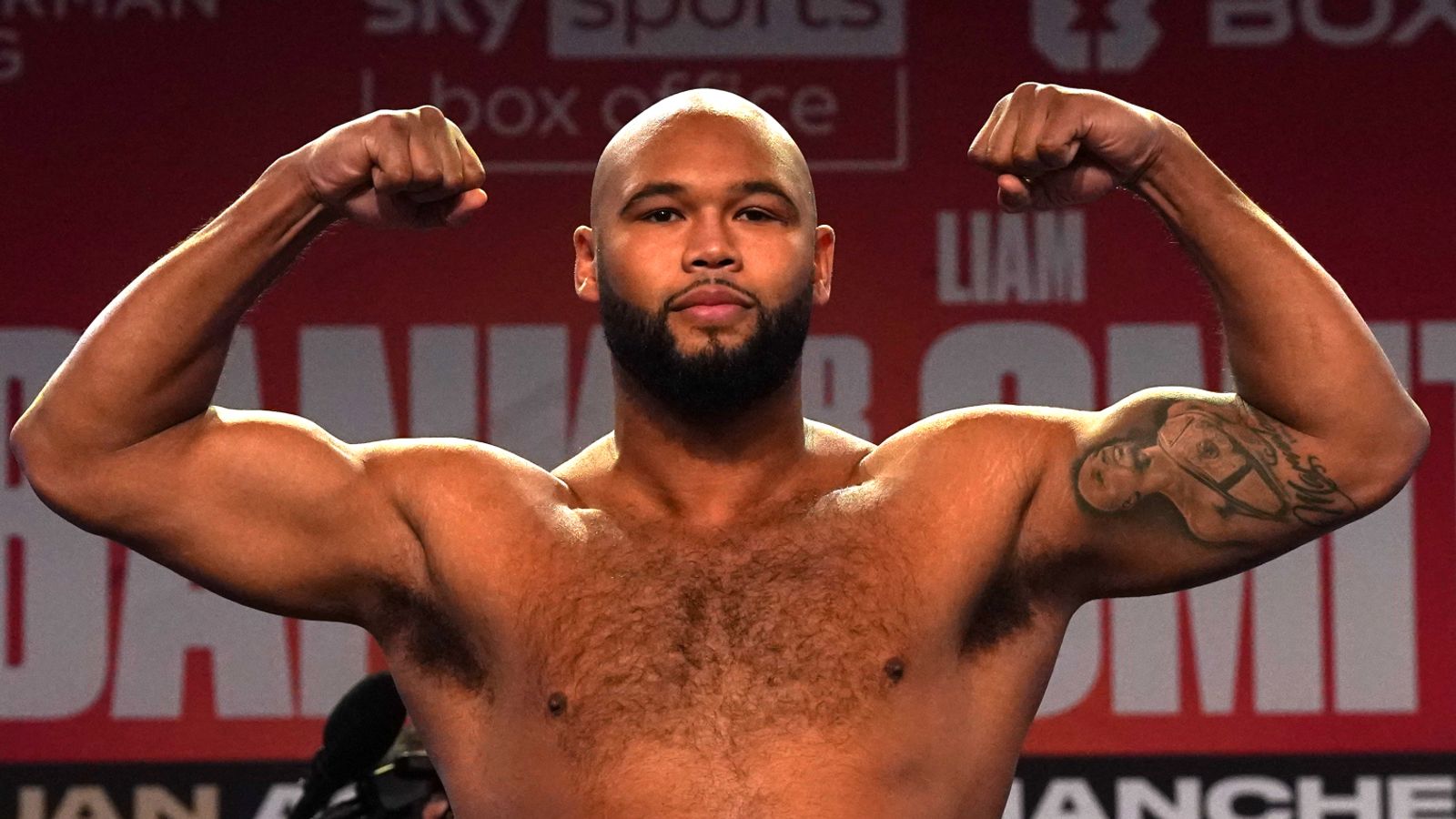 Frazer Clarke could challenge Fabio Wardley for the British heavyweight title later this year.
Clarke was a super-heavyweight bronze medallist at the Tokyo Olympic Games.
He turned pro in 2022 and will have his sixth bout next Saturday when he takes on America's Rydell Booker, live on Sky Sports.
If he comes through this next test, promoter Ben Shalom can see Clarke fighting Fabio Wardley for the British championship in the coming months.
"He'll want to fight for a British title this year no doubt. Hopefully earlier than later," BOXXER's Ben Shalom told Sky Sports.
"I think they both want that fight, as long as Fabio still has the British title in the near future then I can definitely see that fight happening."
Wardley stopped Nathan Gorman in November to win the Lonsdale belt.
"Fabio Wardley's currently the British champion," Shalom said. "I think that's a fight that Frazer wants.
"Frazer believes he's world level. We believe he can be world level. So the British guys he'll want to deal with this year.
"It gets exciting because you've got David Adeleye, Fabio Wardley, Kash Ali, some decent domestic fights for him this year and those are fights that he'll need to come through.
"[Wardley's] a fight I can see happening this year."
But Clarke needs to deliver a performance against Booker at the Manchester Arena next weekend.
"I think Rydell is coming to cause an upset. He's tricky, he's so experienced that he knows how to deal with someone. Frazer will have to be careful. There's a lot of pressure on Frazer, given his pedigree," Shalom said.
"He'll have to come through fights like this but hopefully they're fights he can really learn from for when he's fighting himself at world level. Rydell Booker's a tough operator. I think it's his toughest test to date.
"There's confidence there [in Booker] and it should be exciting. I know that he's coming to win," Shalom added. "This is an opportunity for Frazer to make a statement.
"He wants to be considered at the top of the heavyweight division and in that scene… He needs to make a statement March 25."
Watch Frazer Clarke on the undercard of Lawrence Okolie vs David Light at the Manchester Arena live on Sky Sports on March 25. Watch on NOW