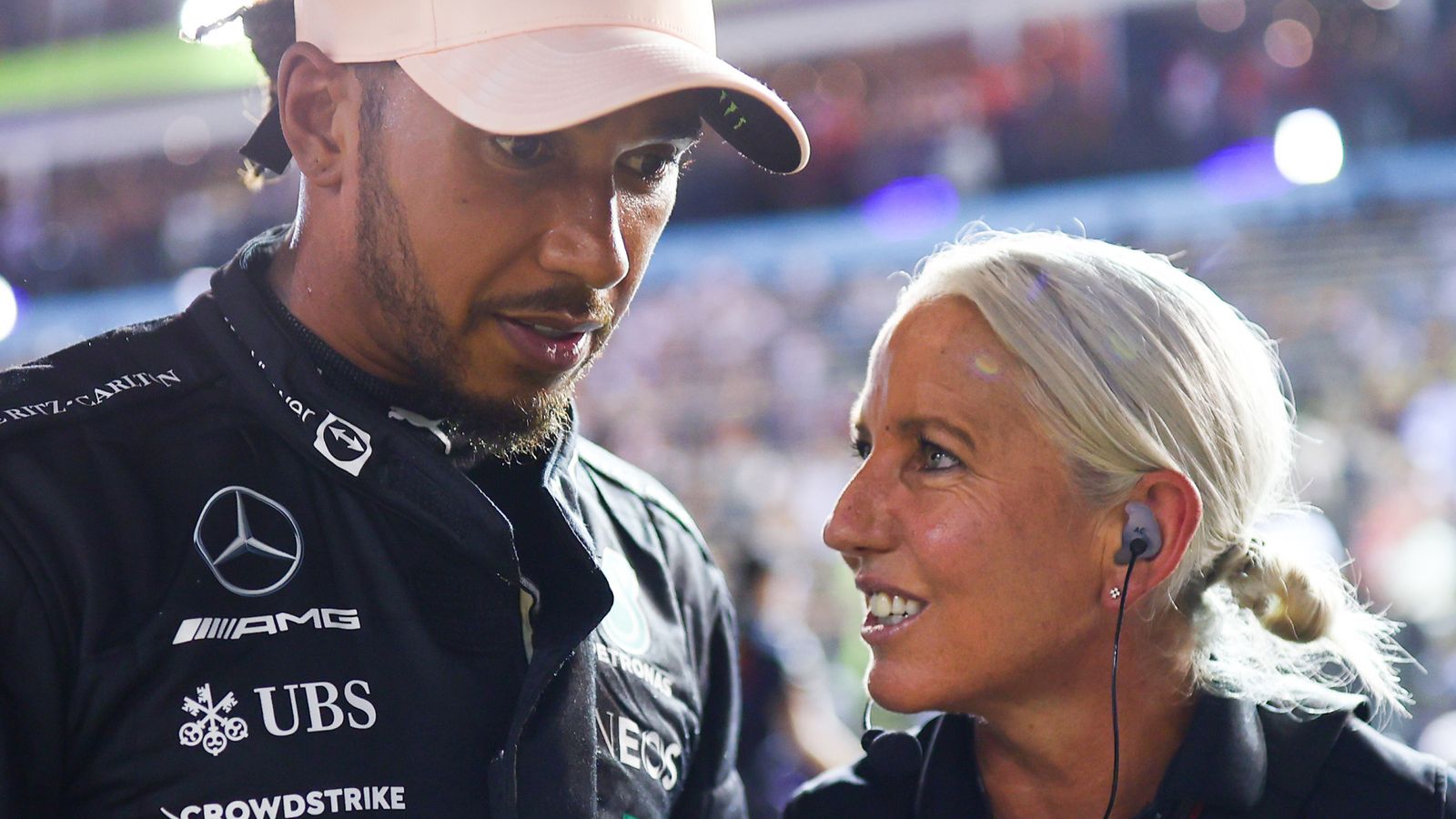 Lewis Hamilton had developed an extremely close bond with Angela Cullen during their seven years working together; the New Zealander says she is taking on a new "adventure"; watch the Saudi Arabian Grand Prix live on Sky Sports F1 this weekend
Last Updated: 17/03/23 1:15pm
Lewis Hamilton has confirmed Angela Cullen will leave her role as his performance coach after a seven-year partnership.
After joining Hamilton in 2016, Cullen was alongside the Brit for his four successive world championships from 2017-2020.
The New Zealander, who is alongside Hamilton at this weekend's Saudi Arabian Grand Prix, became a key member of the 38-year-old's team and is near-constantly seen with him in the Formula 1 paddock.
Both Hamilton and Cullen posted on Instagram on Friday confirming her departure, but did not specify whether this weekend's Grand Prix in Jeddah would be her last.
"For the last seven years @cullen_angela has been by my side, pushing me to be the best version of myself," Hamilton wrote.
"I am a stronger athlete and a better person because of her. So today I hope you'll join me in wishing her the very best as she takes her next steps to pursue her dreams.
"Thank you for everything Ang, I can't wait to see what the future has in store for you "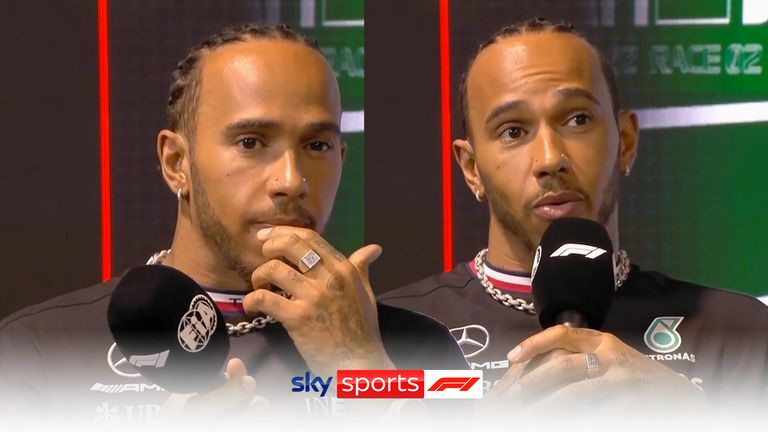 Despite having criticised Mercedes previously for not listening to his concerns about their car design, Lewis Hamilton insists he's still fully committed to the team and described them as his 'family'.
Cullen said that she is off on her next "adventure", but has not yet confirmed what her new role away from Hamilton and Mercedes will be.
"Exactly seven years ago on this day I was standing in the F1 paddock for the first time at the Australian GP. Today I'm excited to share I'm off on my next adventure," Cullen wrote.
"And @lewishamilton you GOAT !! It's been such an honour and pleasure to stand along side you I'm so proud of you and everything you have achieved.
"Thank you for supporting me, believing in me and showing me the limitless potential we all have within us. I am so excited to watch the next chapter for you. There's nothing you can't do. Don't stop believing…"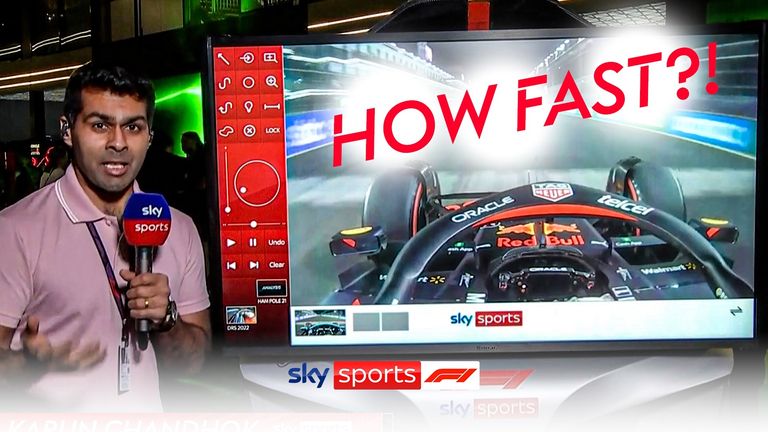 Sky F1's Karun Chandhok takes a look at the Jeddah Corniche Circuit ahead of this weekend's Saudi Arabian Grand Prix.
Sky Sports F1's live Saudi Arabian GP schedule
Friday
10.50pm: F2 Practice
1pm: Saudi Arabian GP Practice One (session starts 1.30pm)
2:55pm: F2 Qualifying
4:45pm: Saudi Arabian GP Practice Two (session starts 5pm)
6:15pm: The F1 Show: Saudi Arabia
Saturday
1.15pm: Saudi Arabian GP Practice Three (session starts 1:30pm)
3:05pm: F2 Sprint Race
4pm: Saudi Arabian GP Qualifying build-up
5pm: SAUDI ARABIAN GP QUALIFYING
Sunday
1:35pm: F2 Feature Race
3.30pm: Grand Prix Sunday Saudi Arabian GP build-up
5pm: THE SAUDI ARABIAN GRAND PRIX
7pm: Chequered flag: Saudi Arabian GP Reaction
Watch the Saudi Arabian Grand Prix live on Sky Sports F1 this weekend with Sunday's race live at 5pm. Get Sky Sports